The Team
"Coming together is a beginning, staying together is progress, and working together is success."
– Henry Ford.
Melinda Goodman
Principal & Chief Storyteller
Melinda's food story is intimately tied to her agriculture roots. She says, "You grew what you ate because a no stoplight town didn't lend itself to fast food or dining out." Born into a working ranch family and a scratch cook Mom, Melinda knows the meaning of three square meals and loves fresh chocolate chip cookies right out of the oven, along with a few scoops of cookie dough for good measure. Gardens, plucked chickens, a rouge pig and show steers are her history, but agriculture and its direct connection to food is not only her past, but her present and future.
Throughout her career, Melinda has worked in diverse roles including sales, marketing and new business development. Melinda has also leveraged her creativity to conceptualize and expand brand concepts and retail promotions, overseeing the development and implementation of more than 350 new packages, dozens of trade promotions and brand awareness campaigns for a variety of clients, including national brands like Disney, Paula Deen Enterprises, The Biggest Loser and the Sneaky Chef.
She loves getting her hands dirty in a field, learning what makes the business of food tick or enjoying an artfully crafted plate from the best chefs. It's the deep appreciation for the people who produce food that helps Melinda find the story for every brand.
Jen Velasquez
Director of Marketing/Client Management
Jen excels in client relations and has built her career in the fresh produce industry over the past 14 years with her bilingual graciousness and can-do attitude. Throughout her career, Jen has been a project and account manager on campaigns for the Chilean Avocado Importers Association, Produce for Kids, Georgia Pecan Commission, Georgia Blueberry Growers Association, and the Vidalia Onion Committee where she worked to increase consumer awareness both in print, online, and in-store. Additionally, she worked with produce brands to rebrand and create packaging and point-of-sale materials leading to increased brand awareness in-store as well as online. This helped such brands to meaningfully connect with consumers before they even set foot in a retail store. Jen is a cultivator of strong media and trade relationships and is a successful event and promotions expert. She is seen by her peers and clients as an optimistic and authentic communicator.
Kari Fox
Creative Director
Kari's passion for food and storytelling began at a very early age. She was raised working in a family owned Piggly Wiggly grocery store that ultimately built her career path in food and retail. Over the years, she worked in many different facets of the business, which has led to her exceptional people skills and her ability to deeply understand their needs.
Kari is a highly driven individual who has worked in many corporate jobs and agencies, in addition to owning her own design firm that specialized in brand design and development. Over the course of her career, she has worked for brands such as Capital One, Certified Angus Beef, Curious Chef, A3 Performance, and Piggly Wiggly, among many others. Kari also serves as the Creative Director of a non-profit called Soles of Hope that brings shoes, clothes, and educational materials to children in Ghana, Africa.
Melissa J. Edwards
Marketing Manager
Melissa began her career in software gaming and entertainment spending nearly 7 years with Blizzard Entertainment and several more with Infiniti broadcasting in the KROQ-FM Los Angeles building. Melissa's introduction to the agriculture industry came with the launch of the Disney Garden® brand, where she was employed by Imagination Farms as their project manager, managing the development of print, packaging, and digital projects for the brand launch. Marketing healthy foods to children developed her love of the industry and cultivated a desire to make meaningful connections with consumers. 
Following that, she led a $150 million worldwide retail, food service, and government fresh food category for ReadyPac Foods, successfully growing the category through the Great Recession. Melissa and Melinda remained in contact with each other over the years with Melissa assisting FullTilt Marketing on several special client projects. When the opportunity to work with Melinda and FullTilt Marketing on a full-time basis presented itself, Melissa jumped at the opportunity, dove in headfirst, and hasn't looked back.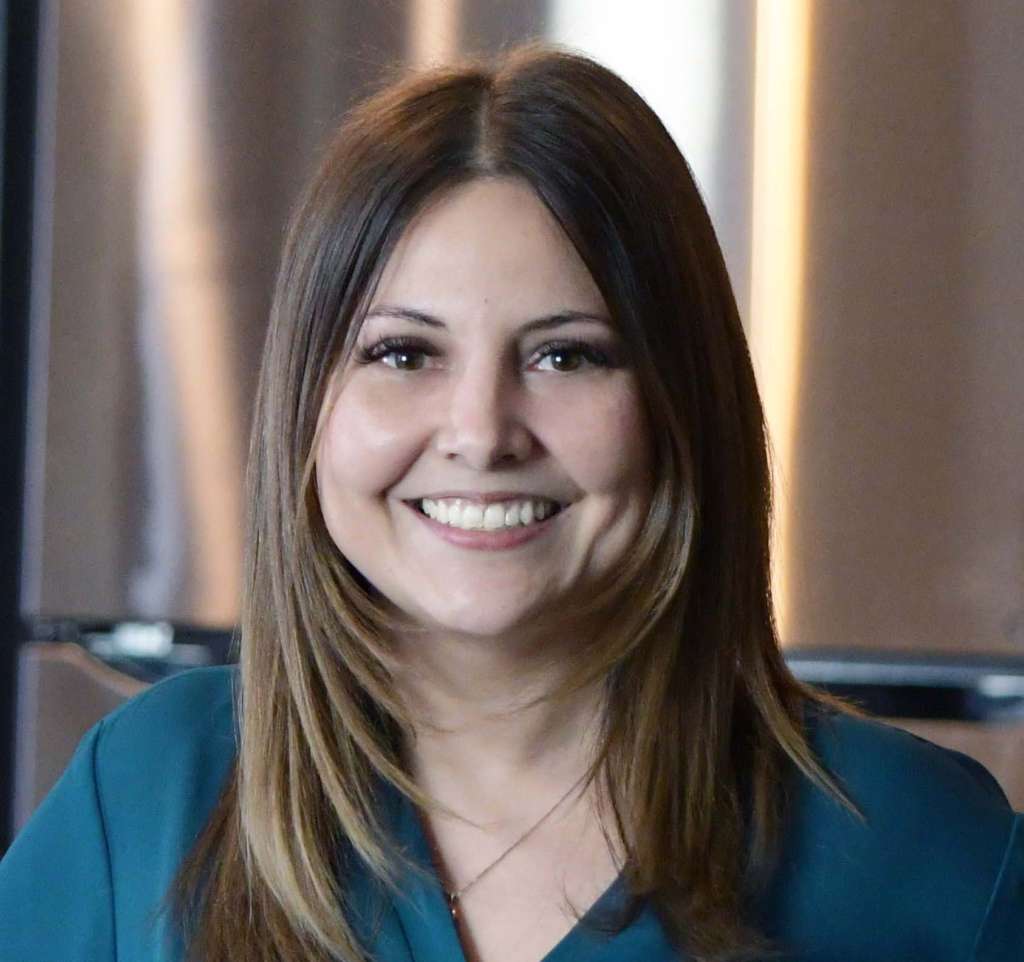 Sabrina Fisher
Jr. Account Manager

Sabrina Fisher may be new to the produce industry, but as a native of South Texas, she has been able to witness firsthand how the produce industry has exponentially enhanced her community and the Rio Grande Valley region over the years.

 

Sabrina brings a variety of event planning, social media management and customer service skills to the FullTilt team. Her most recent roles include a Business Development Internship with Texas International Produce Association, as well as positions with the McAllen Convention Center and T-Mobile. Clients and colleagues would describe her as a bubbly individual who is willing to go the extra mile to ensure expectations are exceeded. Her creativity and resourcefulness help her tackle any challenge she encounters.

 

In the fall of 2021, Sabrina graduated from the University of Texas Rio Grande Valley with a Bachelor's of Business Administration in Marketing.
Sabrina Wilson
Marketing Assistant
Sabrina Wilson is a young individual who people describe as talkative, outgoing and enthusiastic. She is from the Rio Grande Valley and is proud to be a part of such a tight knit community. Produce is a whole new world for her and she is excited to become knowledgeable in the space.
Sabrina worked for Guerra & Sabo PLLC as the receptionist and had a small piano studio before joining FullTilt. Additionally, she is a microinfluencer on tiktok and curated a following of 30k. Her love of marketing has helped her in her personal and work endeavors.
In the Spring of 2022 she graduated from the University of Texas Rio Grande Valley with a Bachelor's in Business Administration in Marketing.
Ardi Wahyudi
Visual Storyteller – Graphic/Motion/Web Designer
 Ardi has worked as a graphic designer, motion graphics and web designer for almost 13 years for businesses in many different industries across the globe. His creative eye has reached from primary schools in Australia, to writers, church and corporate companies throughout the US and UK.
Ardi has won over 110 design contests for logo & web design over the course of his career. He is passionate about design and always looking for new things to learn. As a result, he has a wide range of work experience, skills, and hobbies.
Candy Zimmer
Visual Storyteller – Graphic Designer
"Mommy, what's for dinner?" Asked everyday. Not to mention, what's for breakfast, lunch or snack? This Mom gravitates toward simple, kid-friendly foods that simplify daily life. Single serving size fruits and veggies – yes! Quick recipes with common ingredients – yes! A help-yourself cupboard full of "growing food" snacks – yes! Candy says she's not a foodie, and can be a little bit of a picky eater, but every day she tries hard to provide tasty, healthy food for her family. And because potatoes are one of her favorites, they will find a way into many meals and chocolate always holds the #1 spot on her taste buds.
Being a working mom guides Candy's passion for visual storytelling that uses design to clarify and simplify messages. It's the words and messages that must work together to drive visual storytelling across every format from social media to packaging, advertising, literature and more. Candy brings more than 15 years of design experience that cover banking, healthcare, food and education.
Stacey Mattinson
Social Media Manager & RD
This busy Mom, millennial, social media maven and registered dietitian knows a little bit of everything, but it's her science background as a dietitian that helps her make content relatable. She helps break down the nuances of messages – especially complicated stories like GMOs, what's healthy and what's not, what natural means and more – in a way that makes it easy for consumers to understand.
The VA's and Online Influencers
Virtual assistants and online influencers are a critical part of our team. We bring together talented individuals who might be writing stories, editing copy, programming social media, researching trends or managing calendars. At the same time, we have relationships with online influencers across the US who are working with us to develop integrated brand campaigns and spread great content to their followers. Each are different; but all must love food.